For patients requiring surgery, an advanced level of care is available close to home at White Plains Hospital.
Our team of internationally renowned, fellowship-trained, board-certified surgeons provide exceptional care for a wide range of conditions using the latest techniques, including laparoscopic and robotic surgeries, in our state-of-the-art medical facilities.
A patient-centered approach to surgical care
As a patient, you will work with a highly experienced surgeon who coordinates your care to ensure the best outcomes before, during and after surgery.
You may meet with other doctors and specialists before and after surgery.
Your surgeon will be supported by a highly trained team of perioperative nurses and board-certified anesthesiologists. Each member of your team is focused solely on you during your procedure.
During your stay, you'll have 24/7 access to our advanced practice providers. This team includes nurse practitioners and physician assistants, who are trained to care for you and answer your questions.
After surgery, you will receive inpatient care here at the Hospital or outpatient support at home.
State-of-the-art surgical facilities
White Plains Hospital features state-of-the-art operating rooms and advanced medical technologies, including a robotic surgery suite, which allows surgeons to perform complex procedures with greater precision and lower risk to you. The Center for Advanced Medicine and Surgery (CAMS), the Hospital's newest outpatient ambulatory center, has 6 high-tech operating rooms for same-day surgical procedures and also includes an Endoscopy Center that provides a variety of diagnostic and therapeutic services. Tests and procedures include colonoscopy and treatment of gastroesophageal reflux disorders
Education that sets you up for success
Before your surgery, our Surgical Navigation Center improves surgical outcomes by helping you prepare for surgery and plan for a successful recovery.
Preparing for surgery video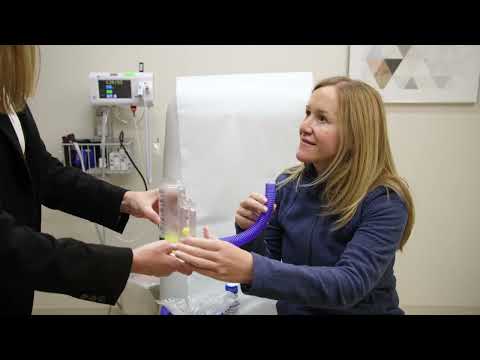 A focus on safety, quality and great results
Our team is committed to providing the highest quality surgical care for all our patients. The Hospital has received a number of accreditations and quality awards, including:
Agency for Healthcare Research and Quality (AHRQ) Safety Program for Improving Surgical Care and Recovery (ISCR)
American College of Surgeons National Surgical Quality Improvement Program (ACS NSQIP)
Strong for Surgery
Metabolic and Bariatric Surgery Accreditation Quality Improvement Program
Commission on Cancer
National Accreditation Program for Breast Centers
National Accreditation Program for Rectal Cancer
Our surgical specialties
The Hospital is proud to have surgeons with the expertise to perform a wide range of procedures, including: