10 ways to have a healthy pregnancy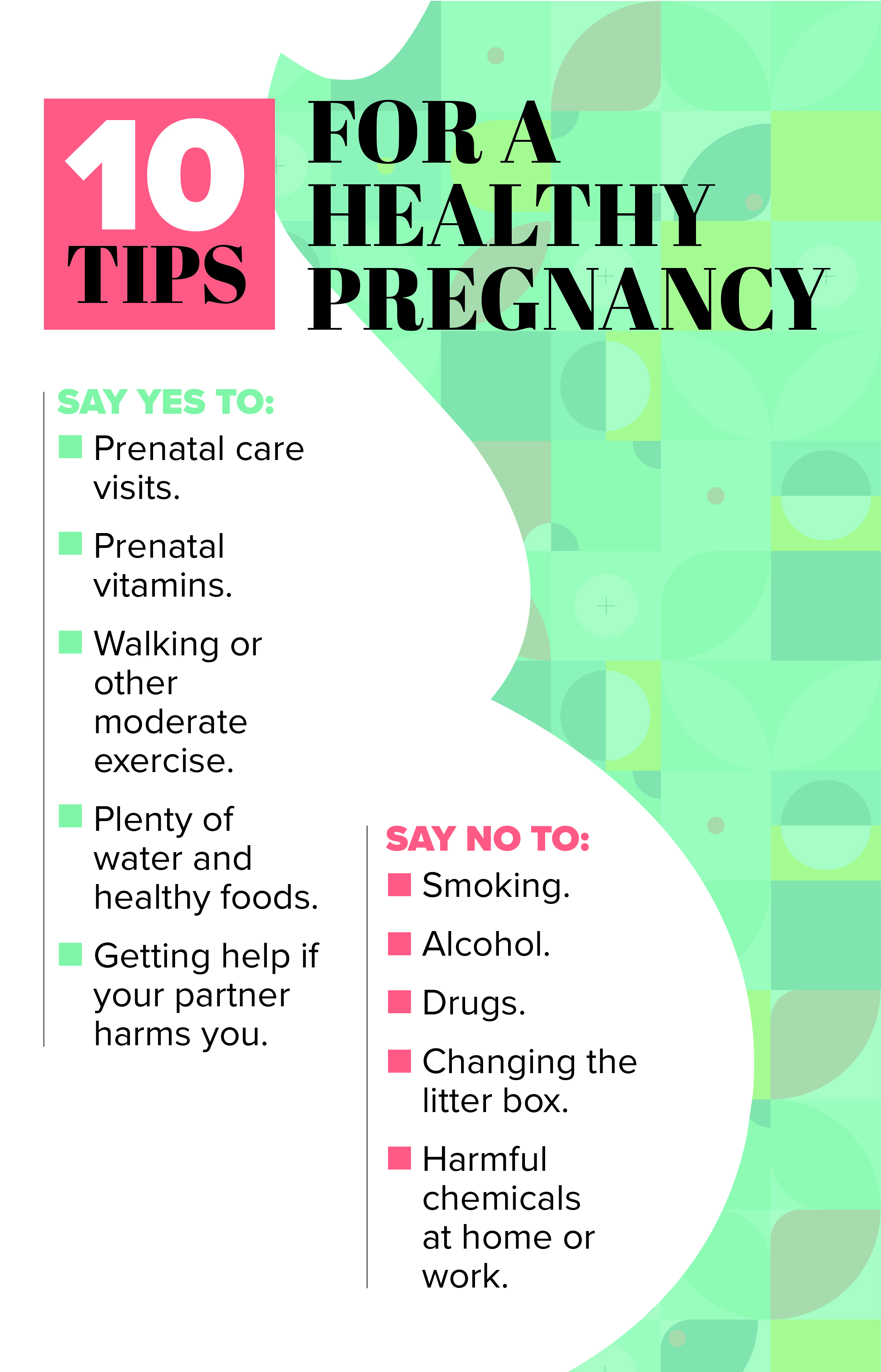 10 tips for a healthy pregnancy
Say yes to:
Prenatal care visits.
Prenatal vitamins.
Walking or other moderate exercise.
Plenty of water and healthy foods.
Getting help if your partner harms you.
Say no to:
Smoking.
Alcohol.
Drugs.
Changing the litter box.
Harmful chemicals at home or work.
Schedule your first prenatal care visit as soon as you think you might be pregnant.
Reviewed 4/28/2023
Sources
Centers for Disease Control and Prevention. "Toxoplasmosis: Pregnancy FAQs."
https://www.cdc.gov/parasites/toxoplasmosis/gen_info/pregnant.html
Office on Women's Health. "Prenatal Care and Tests."
https://www.womenshealth.gov/pregnancy/youre-pregnant-now-what/prenatal-care-and-tests
Office on Women's Health. "Staying Healthy and Safe."
https://www.womenshealth.gov/pregnancy/youre-pregnant-now-what/staying-healthy-and-safe