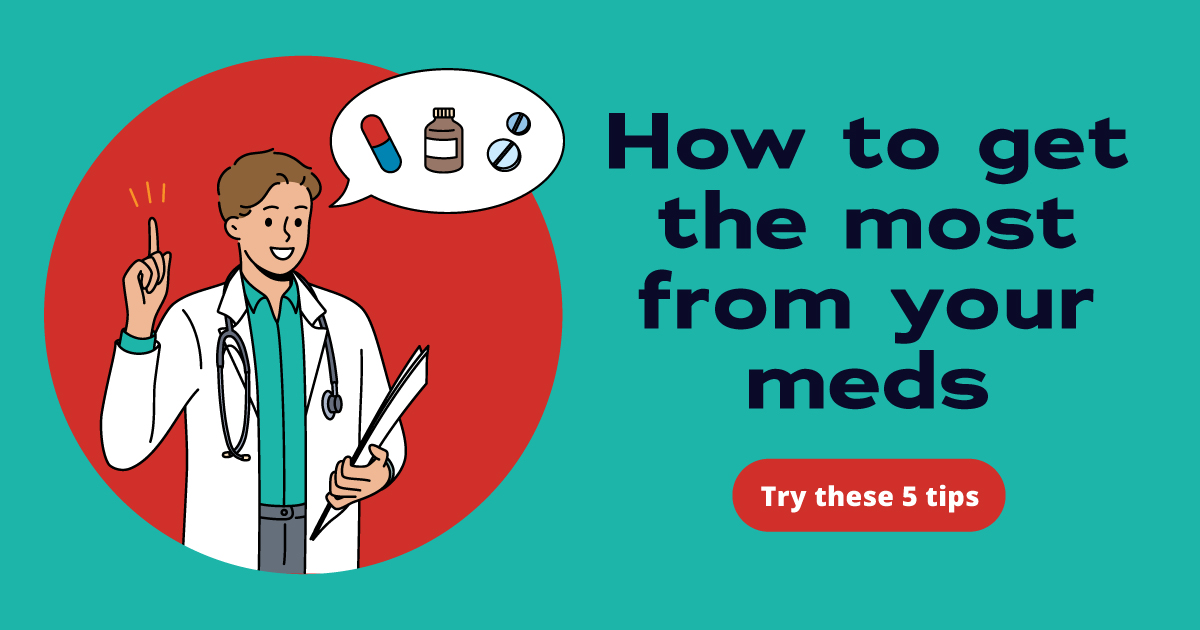 Smart medicine strategies
When your doctor prescribes a medication, taking some simple steps can help you get the most benefit from it.
Scroll on to learn five tips for taking medicines correctly, minimizing risks and streamlining costs so that your medicines may do the most good for you.
1. ASK QUESTIONS.
The more you know about your medicine, the better able you'll be to use it safely and effectively. Good questions for your doctor or pharmacist include: What is this medicine called? What is it for? How and when should I take it? What side effects might it cause? What if I forget a dose?
Make sure to write down the answers to these questions so you remember the details later.
2. TELL YOUR PROVIDERS ABOUT ALL YOUR MEDICINES.
This includes prescription drugs, over-the-counter medicines and supplements. Sharing this information with your providers can help you avoid problems with your medicines.
One good way to share info is to keep a list of all your medications and how you take them. Bring this list to every appointment.
3. FOLLOW DIRECTIONS.
Always take your medicine exactly as it was prescribed to you. Read the patient medication information thoroughly. And check the label every time you take the medicine to ensure that you're taking the right medicine in the right way.
4. STORE MEDICINES PROPERLY.
Keep medicines in a cool, dry place. Heat and moisture may affect how well medicines work, so avoid storing them in a bathroom cabinet or the kitchen—though some medicines do need to be refrigerated. Your doctor can tell you where to keep your medicines.
5. IF YOU'RE HAVING TROUBLE PAYING FOR MEDICINE, TELL YOUR DOCTOR.
Your doctor may have ideas for how to save money on your medicines. For example, a lower-priced generic drug may work just as well. Or there might be prescription assistance programs that offer free or discounted medications. Buying your medicines online or through the mail may also save you money.
Is it safe to split pills?
Watch this before you split a pill.
Reviewed 8/10/2023
Sources