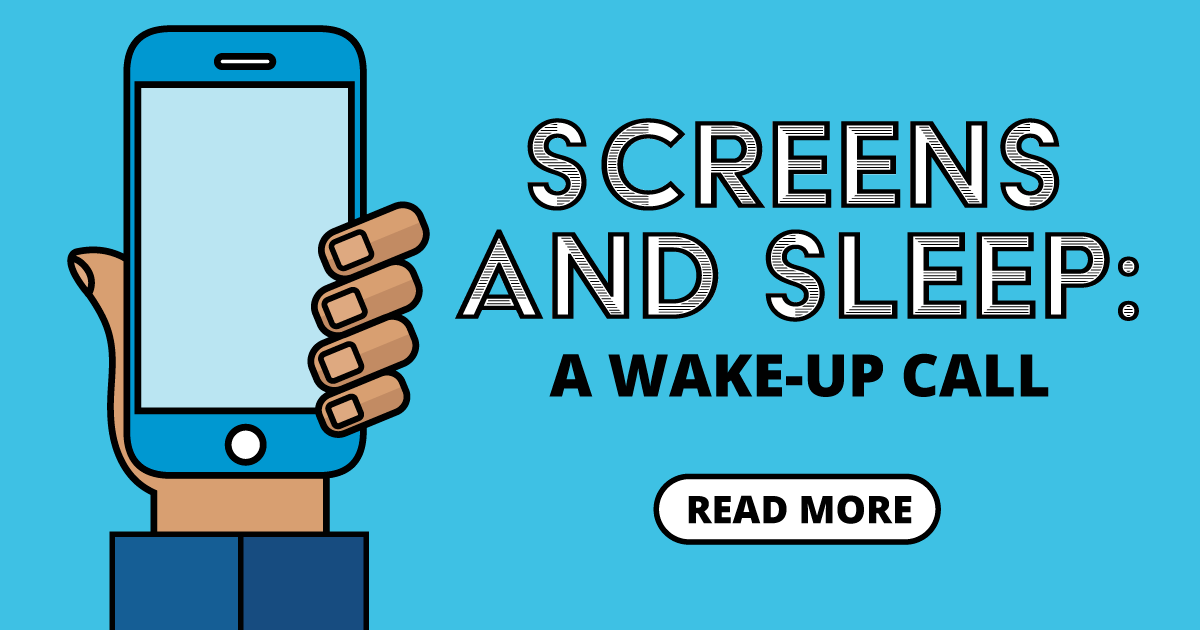 Reviewed 4/20/2023
Say good night to screens for better sleep.
Could your smartphone be keeping you up at night? Are late nights on your laptop messing with your sleep hormones?
Many of us spend a lot of time looking at screens. If it happens to be near bedtime, the artificial blue light our devices emit has the potential to disrupt our sleep. It makes us alert when we should be getting sleepy.
* * *
How can we stay connected and still get a good night's rest? Here are five ways to get better sleep in a screen-filled world.
1. POWER DOWN BEFORE BEDTIME
Research shows that using a smartphone before hitting the hay is associated with both less sleep and poorer quality slumber. So try to unplug at least 30 minutes before you intend to go to bed.
2. BANISH BLUE LIGHT FROM THE BEDROOM
If possible, make your bedroom a technology-free zone. The blue light from screens—including phones, computers, tablets and TVs—may reduce your production of melatonin. This hormone helps control your sleep-wake cycle. Decreased levels of melatonin make it harder to fall and stay asleep.
Plus, whatever you're engaged with on the screen—email, news, movies, social media—could be getting you worked up when you want to be winding down.
What is blue light, exactly? It's part of the spectrum of light we see. Electronic devices emit blue light, but the largest source is the sun. Sunlight is made up of a range of colors from red to violet. Rays on the blue end of the light spectrum have shorter wavelengths and more energy.
3. ADD FILTERS AS DAYLIGHT FADES
Just how much blue light exposure affects us is not entirely clear. But if sleep disruption is a concern for you, consider adding screen filters to the devices you use in the evenings or wearing blue-light-filtering glasses. Some devices and apps also allow you to control the amount of blue light emitted—for evening and nighttime use, for example.
4. CAN'T UNPLUG? MOVE YOUR PHONE OUT OF SIGHT
Maybe your job or a family situation requires you to be available. Try moving your smartphone as far away from your bedside as possible—say, across the room. Set your phone so you can hear calls but won't be disturbed by every notification or tempted to check it. Let people know to call rather than text if they need to reach you at night.
5. SET YOURSELF UP FOR SLUMBER SUCCESS
Here are more sleep-tight secrets to try:
Dim the lights in your home as bedtime approaches.
Keep your bedroom cool—somewhere between 60 and 67 degrees.
Block out neighborhood noises by running a fan or using a sound machine.
Use blackout curtains to keep your room dark.
Do you struggle with sleep? Maybe you've tried good sleep habits and you're still tossing and turning. These seven quick questions may help you decide if it's time to see a specialist.
Sources: National Heart, Lung, and Blood Institute; National Sleep Foundation; Prevent Blindness
Sources