Bleary-eyed? How to get better ZZZs
Sleep is often the first thing to take a hit when schedules are busy. But getting enough good-quality sleep is essential for good physical and mental health. We raise our risk for things like heart disease, high blood pressure, diabetes and stroke if we skimp on sleep. We also increase our chances for accidents, depression and suicide.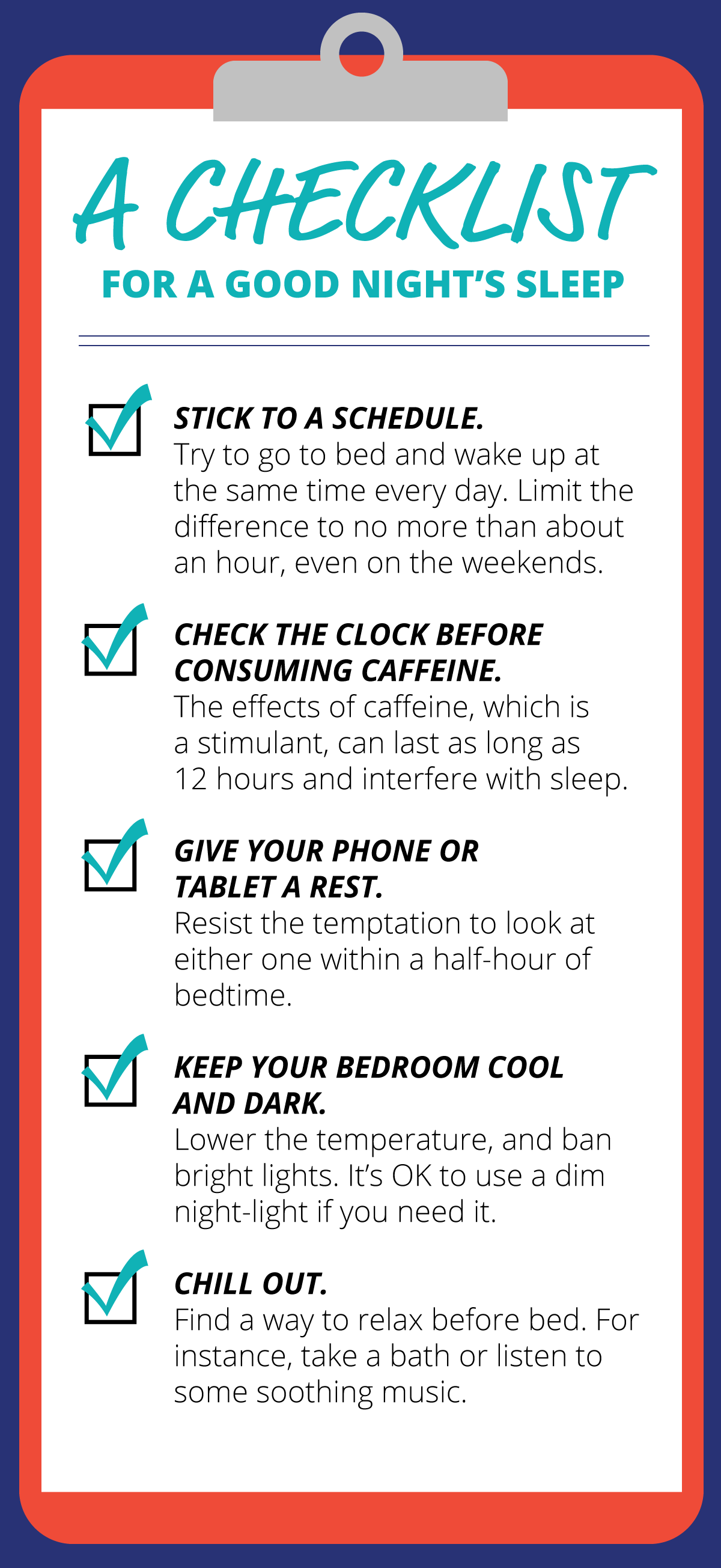 A checklist for a good night's sleep
STICK TO A SCHEDULE.
Try to go to bed and wake up at the same time every day. Limit the difference to no more than about an hour, even on the weekends.
CHECK THE CLOCK BEFORE CONSUMING CAFFEINE.
The effects of caffeine, which is a stimulant, can last as long as 8 hours and interfere with sleep.
GIVE YOUR PHONE OR TABLET A REST.
Resist the temptation to look at either one within a half-hour of bedtime.
KEEP YOUR BEDROOM COOL AND DARK.
Lower the temperature, and ban bright lights. It's OK to use a dim night-light if you need it.
CHILL OUT.
Find a way to relax before bed. For instance, take a bath or listen to some soothing music.
Reviewed 4/7/2023
Sources