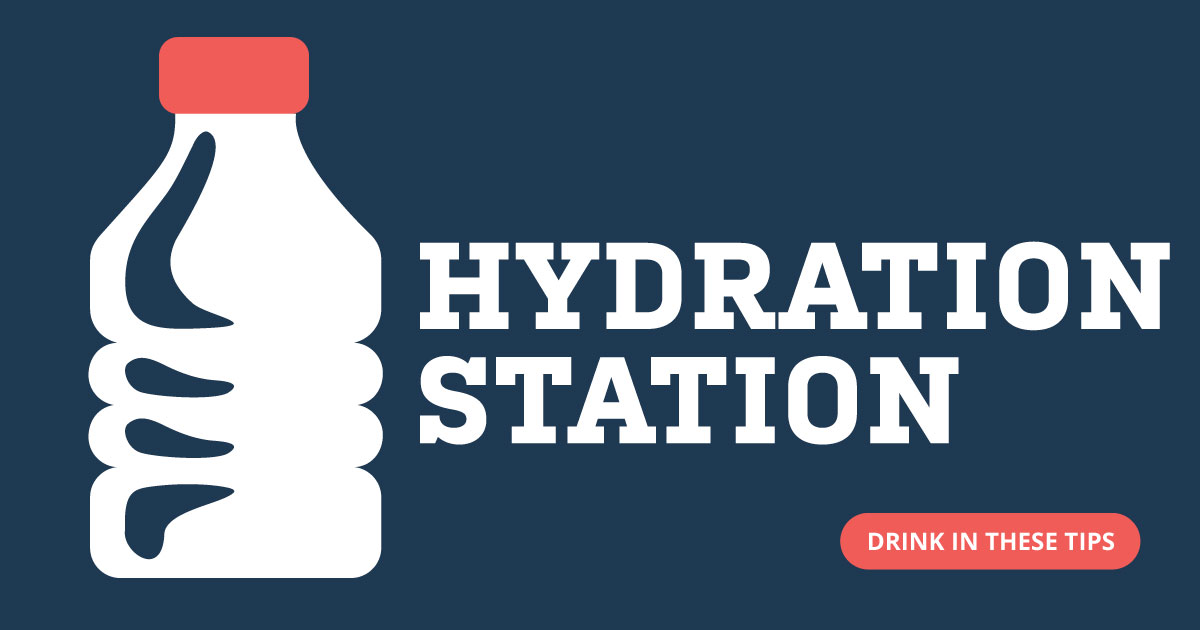 Reviewed 12/16/2022
Why choose water
Stay hydrated. Stay healthy.
Did you know our bodies are approximately 60% water?
You lose water every day through body processes like making urine, having bowel movements and sweating. But staying hydrated is important for lowering your risk for health problems.
Hydration needs vary from person to person. Women, on average, need about 9 cups of water and men about 12.5 cups to replenish the water lost in a day.
Learn the ways water helps your body.
BRAIN AND SPINAL CORD
Our brains need water to manufacture hormones and neurotransmitters—the body's chemical messengers. Water also acts as a shock absorber for our brain and spinal cord.
MOUTH
Water helps our mouth form saliva, which aids in digestion.
MUCOUS MEMBRANES
Water keeps mucous membranes—like those in the nose, mouth, lungs and stomach—moist.
BODY TEMPERATURE
Water regulates body temperature through sweat and respiration.
CELLS
Water is a vital nutrient to the life of every cell. It allows them to grow, reproduce and survive.
DIGESTION
The carbohydrates and proteins that our bodies use as food are metabolized and transported by water in the bloodstream.
BODY WASTE
Water helps flush waste from our bodies, mostly through the excretion of urine.
JOINTS
Water lubricates and cushions our joints.
OXYGEN DELIVERY
Water helps deliver oxygen throughout the body.
WHERE TO GET YOUR FLUIDS
Water isn't the only way to hydrate. Broth soups, juices and foods with a high water content—like celery, tomatoes and melons—can also aid in hydration.
But water is the way to go. It's calorie-free and sugar-free, which makes it the best choice for your overall health.
Are you staying hydrated?
A urine color check can help you answer that.
Sources: Academy of Nutrition and Dietetics; Centers for Disease Control and Prevention; U.S. Geological Survey
Sources