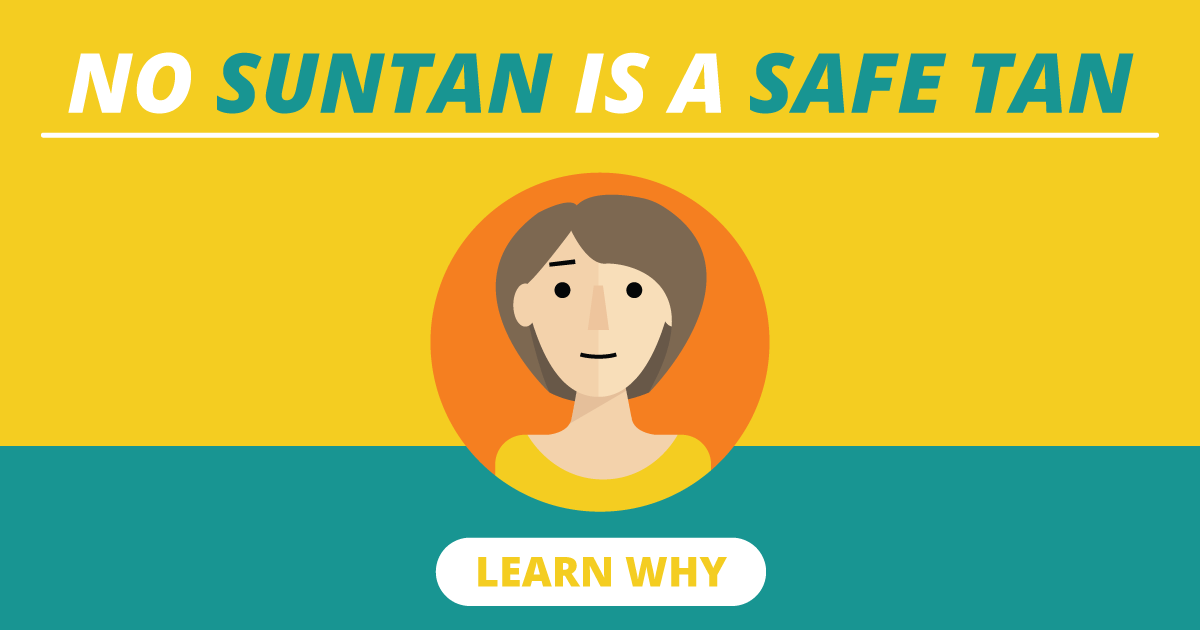 Reviewed 10/12/2023
THE SUN AND YOUR SKIN
FROM TANS TO CANCER, THE SUN'S RAYS AFFECT THE SKIN IN MANY WAYS
A little sunlight is good for you. Your body uses it to make vitamin D, which keeps bones strong. But it doesn't take long for the sun's ultraviolet (UV) rays to start causing damage. That damage can lead to premature wrinkles, age spots and even skin cancer.
SUNTAN
A tan is the body's attempt to protect itself from sun damage. When the sun's UV rays beat down on your face, your skin tries to protect itself by kicking production of a pigment called melanin into high gear. The added melanin provides a sun protection factor (SPF) of about 2 to 4—far below the minimum 30 SPF that the American Cancer Society recommends you wear for sun protection.
It's the added melanin that causes your skin to darken—and that tan signals that you were out in the sun too long.
Tanning appears to greatly increase your risk for skin cancer.
SUNBURN
A high dose of UV rays does major damage to your skin cells and causes a sunburn. Your immune system responds to the attack by increasing blood flow to the affected area—causing the redness and heat of a sunburn—and by sending out white blood cells to remove damaged skin cells. This process causes your sunburned skin to itch and peel.
Because melanin offers some protection against UV rays, people who don't have much of the pigment burn more easily. Sunscreen is especially important for them.
It can take between 6 and 48 hours for the full effects of a sunburn to be visible.
AGE SPOTS
Over time, the damage caused by UV rays and sunburns can start having other visible effects. One of those is age spots. These spots, which appear as small areas of pigmentation on the hands, arms, face and back, don't have anything to do with age. They're caused by spending too much time in the sun.
PREMATURE AGING
Everyone's skin ages and loses its youthful look over time. But exposure to UV rays speeds that process up, damaging collagen and elastin fibers and causing skin to develop premature wrinkles and loosened folds.
Frequent sunburns or hours spent tanning can also cause the skin to permanently darken and develop a leathery texture.
SKIN CANCER
While you're soaking up the sun, UV rays may be damaging the DNA in your skin cells. The damaged DNA can make cells grow out of control and form tumors, which may be cancerous.
Exposure to UV rays may also weaken your immune system, making it less able to defend the body against aggressive cancer cells.
BE SAFE IN THE SUN
Now that you've learned how damaging the sun can be, do you want to learn how to protect yourself? BE SUN SMART
Sources: American Academy of Dermatology; American Cancer Society; National Institutes of Health; Skin Cancer Foundation; U.S. Food and Drug Administration; World Health Organization