One of the many factors in distinguishing good cancer care from exceptional care is the people delivering it.
The staff at White Plains Hospital Center for Cancer Care have trained at the finest institutions around the world and across the country and have chosen to bring that care into our community to better serve our patients. Every member of the cancer care team at the Hospital is here for patients, ready to listen to personal concerns as they go through cancer diagnosis and treatment. The White Plains Hospital Center for Cancer Care is here for you, from diagnosis to treatments and survivorship.
Learn more about the support staff members of our Cancer Care team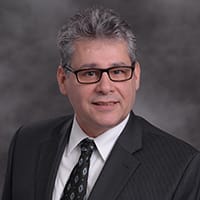 Eugenio Jimenez de Castro, LAc
Acupuncturist
914.849.7653
Dr. Eugenio Jimenez de Castro received a Bachelor of Professional Studies and a Master of Science in Acupuncture degrees from Pacific College of Oriental Medicine in New York, where he was also employed as a faculty member for the Superior Western Medical Sciences. Dr. Jimenez de Castro completed The International Acupuncture Course for Physicians from Harvard Medical School. He is certified by the National Certification Commission for Acupuncture and Oriental Medicine (NCCAOM) and licensed in New York state as an acupuncturist and as a specialist assistant in orthopedics.
Susan Cooper, ATR-BC, LCAT
Art Therapist
914.849.7500
Cooper is a licensed creative arts therapist at the White Plains Hospital Center for Cancer Care. She works with patients both individually and in groups, utilizing a range of creative arts activities to promote personal exploration, alleviate stress, allow for choice, a sense of control and emotional resilience within a psychotherapeutic relationship. Cooper has worked in hospital and outpatient settings for 25 years with both adults and children with medical and mental health challenges. After receiving her Master's degree in Art Therapy from New York University and undergoing post-master's training, she received New York state licensure as a creative arts therapist and is registered with the American Art Therapy Credentials Board. Cooper is a practicing and exhibiting artist, which she has found to be personally important to her understanding of the function of art as a tool for visual and symbolic expression that can circumvent the limitations of language.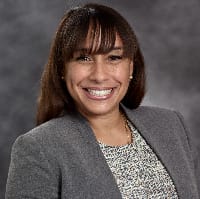 Monique Morocho
Screening navigator, breast
914.849.7567
As a Certified Breast Patient Navigator, Morocho works closely with the WPH Family Heath Center, other health clinics and community resources to become knowledgeable about available breast services that may be beneficial to patients.
Through education, navigation, and building a trusting, safe and supportive environment, Morocho supports and encourages patients by helping them become self-sufficient and ease their transition into the health system. She provides emotional support and tangible support through a multitude of referrals and resources. Some services include support related to finances, insurance, transportation, engagement in weekly phone call check – in's and assurance of appropriate follow – up care.
Some barriers that are encountered and addressed include:
Financial
Economic
Language
Cultural
Fear/emotional
Communication
Transportation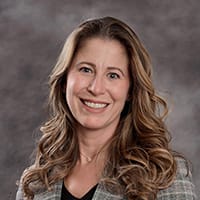 Danielle Calvano, PA-C
Accreditation & Education Coordinator
914.681.2703
Danielle Calvano, PA-C, is the Clinical Program Manager at the Center for Cancer Care. She oversees navigation, social work and genetic counseling and is responsible for cancer-related educational programming for the cancer center staff and community, as well as community outreach and fundraising opportunities. Maintaining and adhering to accreditation standards of the Commission on Cancer, National Accreditation Program for Breast Centers and National Accreditation Program for Rectal Cancers is her shared responsibility. New and existing grant applications and grant management is also part of her responsibility. Calvano is a knowledgeable licensed physician assistant that received her Bachelor of Science from Quinnipiac University and her Physician Assistant Degree from Mercy College's Graduate Program in Physician Assistant Studies. Calvano is board certified and credentialed with the National Commission of Physician Assistants. Since 2001, she has practiced in the areas of family medicine, internal medicine and emergency medicine and has educated physician assistant students as an Associate Professor at Mercy College. Calvano has been a member of the staff at White Plains Hospital since 2004 and brings to her position a familiarity of education and a strong knowledge of the Hospital system. Calvano was the breast cancer clinical navigator from 2011 to 2020 and continues to more globally impact patient care through her new role.
---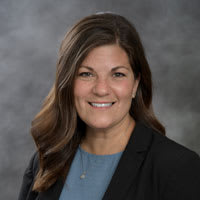 Kristine Cappo, RN, MSN, OCN
Director of Nursing, Cancer Center
914.849.7572
Cappo received her Bachelor of Science in Nursing from the College of New Rochelle in 2000 and her MSN in 2020 from Chamberlain University. She started at the Hospital on 5F and when the Lowenthal Infusion Center opened in 2004, Cappo transitioned as a staff nurse. The Infusion Center has grown from eight treatment spaces to 35, and we recently opened a non-oncology infusion center in Center for Advanced Medicine & Surgery.
---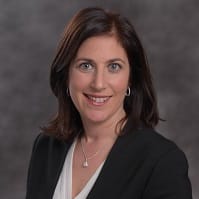 Jill Schulmann, MS
Senior Director of Operations, Center for Cancer Care
914.849.7648
Schulmann is the Director of Operations for the White Plains Hospital Center for Cancer Care, responsible for oversight of day to day operations of the cancer center facilities, management of revenue cycle activities, business planning and program development, and oversight of interdisciplinary programming. She holds a master's degree in Health Policy and Management from the Harvard School of Public Health and bachelor's degree from the University of Pennsylvania. Prior to joining the Hospital, Schulmann was a director at Markle Foundation in New York City. Her experience includes hospital administration roles in academic medical centers in both New York City and Boston, as well as experience in health policy research and consulting.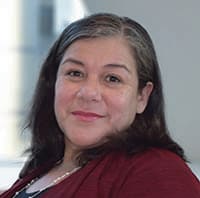 Nora Anaya
Patient financial advocate
914.681.1259
Anaya is the patient financial advocate at the Center for Cancer Care, where she helps patients and/or families to access financial resources, to secure medical coverage through the New York State of Health (NYSOH) insurance marketplace—with whom she is a certified application counselor—and Medicaid, and to assist in identifying pharmacy copay resources and other not-for-profit and manufacture programs. She has also been the Westchester County Deputized Medicaid Case Worker of White Plains Hospital for over 15 years, and is a certified Spanish interpreter.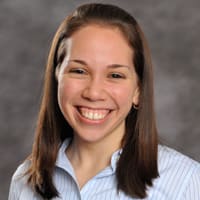 Nicole Boxer, MS, CGC
Genetic counselor
914.849.7658
Boxer is our genetic counselor. She received her Bachelor's degree from Cornell University and then went on to obtain her Master's degree from the Joan H. Marks Graduate Program in Human Genetics at Sarah Lawrence College. During her time at Sarah Lawrence, Boxer completed her thesis researching in-vitro fertilization and its associated risks of birth defects and other genetic abnormalities. Prior to joining White Plains Hospital, Boxer worked at Stamford Hospital in the Department of Maternal Fetal Medicine. Sher is a member of the National Society of Genetic Counselors. As part of the Dickstein Cancer Center, she provides genetic counseling and offers genetic testing for hereditary breast and ovarian cancer, hereditary colon cancer syndromes as well as other rare hereditary cancer syndromes.
Nancy Persley, MS, BSN, RN, OCN
Holistic nursing
914.849.7653
Persely has been a licensed registered nurse since 1977. She has a Bachelor of Science Degree in Nursing from SUNY Polytechnic Institute in Utica, New York, and a Master of Science Degree in Exercise Physiology from Long Island University in Brooklyn, New York. She is a board-certified holistic baccalaureate nurse, oncology-certified nurse and a certified "M" technique practitioner. Persley has a background in a variety of clinical settings, including medical surgical, cardiac rehabilitation, non-invasive cardiology and 16 years in oncology. She has been working in holistic nursing at White Plains Hospital since 2016 and is a member of the Holistic/Palliative care committee. Nancy has experienced both personally and professionally that reducing stress can impact one's health and well-being throughout life. By creating a healing environment, Persley has provided holistic modalities to patients and staff at White Plains Hospital, including guided imagery, meditation, healing touch, reiki, aromatherapy, "M" technique and has instructed patients in stress reduction, healthy diets and exercise.
---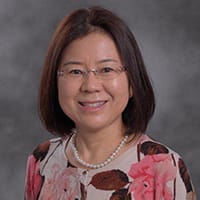 Toyoko Yasui, MSN, RN, OCN, AHN-BC, CCAP
Holistic nurse-coordinator
914.681.2049
Yasui, licensed as registered nurse, has been working as a nurse more than 25 years.
Yasui has a Bachelor of Science in nursing degree from Indiana University and a Master of Science degree from College of New Rochelle in New York, specialized in Holistic Nursing, and is board-certified in Advanced Holistic Nursing, Oncology Nursing, and Health and Wellness Nurse Coach. She has had various clinical and personal experiences in the area of Oncology, medical and surgical populations, and geriatric populations.
Yasui has been working at medical surgical and oncology floor in White Plains Hospital for 10 years, and is a chair of Holistic/Palliative Care Committee. She has been a Coordinator of Holistic Nursing at White Plains Hospital since 2014.
She has provided holistic modalities to her patients and staff in White Plains Hospital, including guided imagery, healing touch, therapeutic touch, reiki, ikebana as meditation, aromatherapy, "M" technique, and has taught in various clinical settings. She is a certified clinical aromatherapy practitioner, "M" technique instructor and a reiki master.
Yasui has designed and taught meditation and stress management classes to both patients and healthcare professionals at various institutions.
Lillian Antonelli-Twal, MS, CTR
Oncology Data Analyst
lantonelli@wphospital.org
Lillian has been a Certified Tumor Registrar (CTR) since 2000. With over 20 years' experience in Community, Teaching and NCI designated facilities as a Cancer Registrar Abstractor, Leader, Contractor and Supervisor at hospitals in New York, New Jersey, Florida, Wyoming, California, New Mexico, Georgia, Maryland, Massachusetts, Connecticut, Pennsylvania. Lillian joined White Plains Hospital in late 2016 as the Oncology Data Manager after working at Dana Farber Cancer Center in Boston, MA. Lillian oversees the Oncology Data Management (Cancer Registry) department at White Plains Hospital. She ensures our Cancer Program meets and exceeds the Commission on Cancer Program Standards, assists with the National Accreditation Program for Breast Center (NAPBC) and National Accreditation Program for Rectal Cancer (NAPRC). Lillian developed the first on-line Cancer Information Management Program at Orange County Community College in Middletown, NY and had the privilege of training over 100 plus students all over the world to become eligible for their CTR exam. From there she was the Interim Director of Cancer Information Management Program at Santa Barbara City College, where she was instrumental in revamping the lessons plans and course offerings. Lillian's prior experience as the Editor and Associate Editor for the Journal of Registry Management, co-author of the education chapter in Cancer Registry Management Principles and Practice 3rd edition. She also volunteered on several committees for the National Cancer Registrar Association. Lillian is a graduate from New School in Manhattan with a Master's in Health Service Management and Policy, SUNY New Paltz with Bachelors of Sociology, SUNY Orange with an associate degree.
---
Catherine (Casey) Blevins, RHIT, CTR
Oncology Data Analyst
cblevins@wphospital.org
Casey graduated in June 2010 with an associate degree in Health Care Information Technology from Baker College, Flint MI and began working in November 2010 at St. Joseph Mercy Port Huron as a cancer registrar. In 2012, she obtained her CTR certification. In 2015, she desired to work closer to home and joined the team at Hurley Medical Center in Flint MI. There she was promoted to Cancer Center Coordinator, managing both CoC (Commission on Cancer) and NAPBC Cancer Accreditations until joining White Plains Hospital in January 2020.
Casey mentors' healthcare students who wish to explore a career as a Certified Tumor Registrar. She also sits as an active board member for NY Cancer Registry Association as Media/Public Relations/social networking.
---
Jennifer N. Christakis, CTR
Oncology Data Analyst
jchristaki@wphospital.org
Jennifer started working in the Cancer Registry in 1992, before certification became a mandatory requirement for registrars. She has worked as a cancer registry manager, where she supervised registrars, coordinated the cancer program and the daily workflow of the registry. She graduated from Fairmont University with a degree in Applied Science in 1992. She sat for her national accreditation and received her Certified Tumor Registrar credentials in 2001. Jennifer has worked in many different capacities as a registrar, including hospital based, contracting consultant and freelance consultant.
---
Leah Driscoll, BS, CTR
Oncology Data Analyst
ldriscoll@wphospital.org
Leah Driscoll has been employed with White Plains Hospital for five years as an Oncology Data Analyst. She originally started in the field in 2007 at Fairbanks Memorial Hospital in Alaska and received her CTR (Certified Tumor Registrar) in 2009. Over the past fifteen years, Leah has worked in all aspects and responsibilities of a cancer registry to include a state registry, an NCI designated hospital, and state reporting only hospitals. While at Fairbanks Memorial Hospital, Leah led the registry through their Commission on Cancer Certification as well as their first venture for the prestigious National Accreditation Program for Breast Centers. After leaving Alaska, Leah worked for the state registry in Kentucky where she oversaw quality for recent changes made in the registry's collection for the state. During her time here, she was able to sit on various committees for SEER, the Commission on Cancer and AJCC as well as review upcoming manuals and changes, where she was also published as a contributor. Quality has always been of importance to Leah, and she is able to continue that endeavor while employed at White Plains as the entire department does quality analysis to maintain high accuracy. Leah is a member of the National Cancer Registrars Association; Texas Tumor Registrar's Association and holds a Bachelor of Science from University of Houston Clear Lake.
---
Julia Hiller, RHIT, CTR
Oncology Data Analyst
jhiller@wphospital.org
Julia Hiller originally went to college at Broome Community College and earned a Physical Therapist Assistant degree (A.A.S.). She found it challenging securing a role as a PTA, but soon found a job at UHS, as a Pharmacy Technician, working there for 10 years. She wanted to advance her knowledge in healthcare & expand her opportunities, therefore returning to school and earning a degree in Health Information Technology, as well as a certification in Medical Transcription. She began as an inpatient coder and then transitioned to the cancer registry within the same healthcare system in 2017. She was responsible for registry case finding, patient follow-up and coordinated Cancer Conferences. She sat for her certification exam and became a CTR in July of 2020. She began a new chapter with White Plains Hospital as an Oncology Data Analyst in October 2021.
---
Kimberly Mabbitt, CTR
Oncology Data Analyst
kimabbitt@wphospital.org
Kimberly Mabbitt is an Oncology Data Analyst at White Plains Hospital. She holds an Associate Degree in Health Information Technology. She earned her RHIT certification in 2002 and started her healthcare career as an outpatient hospital coder. Kim later embarked on her cancer registry career at Albany Medical Center, in April 2004. She went on to sit for her national accreditation exam in September 2006, where she earned her CTR credentials. She has worked for many consulting firms as a traveling CTR, where her knowledge of multiple EMR systems and Oncology Data Systems were utilized. Kim became part of the White Plains Hospital Cancer Registry team in June 2020.
---
Dana Wilhite, CTR
Oncology Data Analyst
dwilhite@wphospital.org
Dana Wilhite is an Oncology Data Analyst, who has been employed with White Plains Hospital for five years. She received her certification as a Tumor Registrar (CTR) from the National Cancer Registrar's Association (NCRA) in 2015 and has been a member of the organization for ten years. She received her degree in Health Information Technology in 2012, where she graduated with Magna Cum Laude honors. CTR's are responsible for the identification, classification and staging of both solid tumors and hematopoietic cancers. We have a strong knowledge of treatment modalities and national guidelines for treatment. While employed with Northside Hospital in Atlanta, Dana developed the Survivorship Care Program in conjunction with senior management. This program not only served to meet the registry Standard set forth by the American Cancer Society, but created another layer of services to our patients, through survivorship. She also devised training tools and study materials for registry colleagues seeking to sit for certification through the NCRA. Training and mentorship have always been a passion, and she takes advantage of pursuing this at White Plains Hospital as the department trainer and quality control reviewer.
Elisa Schwartz, PT, CLT
Physical therapist
Schwartz is a physical therapist at Burke Rehabilitation Hospital, which, like White Plains Hospital, is a member of the Montefiore Health System. Through the Hospital's collaboration with Burke for outpatient rehabilitation services, Schwartz treats patients at the Cancer Center two days a week. Her practice focuses on patients with lymphedema as well as those with functional limitations due to surgery, radiation or chemotherapy.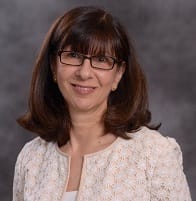 Cheryl Leslie, RD, CSO, CDN
Registered dietitian
914.849.7652
Leslie is a registered dietitian at the Center for Cancer Care at White Plains Hospital. She has a B.A. in Advertising from Penn State University and a B.S. in Dietetics, Food and Nutrition from Lehman College. After spending many years working in advertising, Leslie decided to change careers and return to school to become a registered dietitian. During her dietetic internship, she spent time at various facilities, including Lawrence Hospital, St. Barnabas Hospital and the John Theurer Cancer Center at Hackensack University Medical Center in New Jersey. Most recently she worked as a registered dietitian at Calvary Hospital in Bronx, New York. She is a board-certified specialist in oncology nutrition and a member of various professional organizations including the oncology nutrition dietetic practice group of the Academy of Nutrition and Dietetics.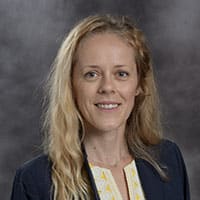 Katarzyna Zarychta, MS, C
Director, Clinical Research
Zarychta is Director of Clinical Research at the Center for Cancer Care. She assists in the day-to-day research operations of the Cancer Clinical Trials Office (CCTO), which includes providing administrative leadership for research staff; evaluating operations and assessing potential improvements to the CCTO; and planning, organizing and implementing services to meet CCTO goals. She previously was regulatory compliance coordinator, and then clinical trials manager, at the Icahn School of Medicine at Mount Sinai.
---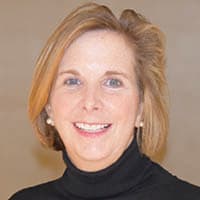 Lisa Schuldt, BSN, RN, OC
Oncology
914.849.7500
Schuldt is an oncology research nurse/study coordinator at White Plains Hospital Center for Cancer Care. Board-certified in oncology, she coordinates all activities of ongoing clinical trials; organizes research teams to ensure exactitude with planned treatment protocol; ensures compliance with institutional and national regulatory requirements; acts as liaison between investigator(s) and sponsoring agencies; manages continuing medical care of research subjects; and educates participants regarding study requirements, side effects and drug administration. She has five years of inpatient oncology experience at the Hospital. Subsequently, Schuldt was oncology clinical case coordinator at Danbury Hospital's Praxair Cancer Center prior to resuming her career at the Hospital as a nurse coordinator in outpatient oncology. She received her bachelor of science in nursing summa cum laude at the State University of New York in Delhi, and presently is at work earning her master of science in nursing at the same school.
---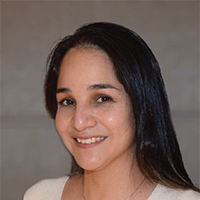 Catherine Reilly, MPH, BSN, RN
Oncology
914.849.7500
Reilly is an oncology research nurse at the Center for Cancer Care. She provides direct care and coordinators care for clinical trial patients. In addition, she identifies eligible participants; educates them about the trial; and monitors, manages and reports their side effects while on investigational drugs. Prior to joining the Hospital, she was a senior clinical research nurse for the Cancer Clinical Trials Office at Mount Sinai. Before that she was a registered nurse in the Medical-Surgical/Oncology Unit at the Hospital. Reilly received her Master of Public Health in epidemiology from New York Medical College, and her Bachelor of Science in nursing from Pace University's Lienhard School of Nursing.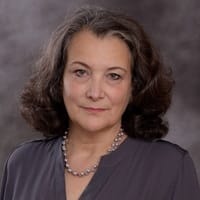 Victoria Assumma, LCSW-R, ACSW, OSW-C
Oncology social worker
914.849.7664
Assumma is a clinical social worker in the Center for Cancer Care at White Plains Hospital, where she works with patients and families to help them manage their care coordination, as well as the financial and emotional implications of their illness. She is a licensed clinical social worker with more than 30-plus years of healthcare experience. Assumma received her bachelor's degree from CUNY Lehman College and her master's of social work (MSW) from Fordham University. She is a member of National Association of Social Work and Academy of Certified Social Workers. Assumma has extensive training in palliative care and bereavement and utilizes various therapeutic modalities to strengthen coping skills. Her strong collaborative ties to the community promotes an integrated approach to cares.
---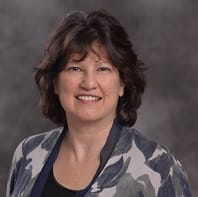 Laura Himmelstein, LCSW, CHTP
Supportive Services, Caregiver Support
914.681.2720
Himmelstein is the Coordinator for the Caregiver Support Program and the Coordinator of the Healing Touch Program at White Plains Hospital. Through this work, she has had many clinical interventions with families who are struggling with their loved ones' serious illness. Himmelstein has been working in healthcare for over five years and at White Plains Hospital since 2012.
Laura provides support to families faced with serious and complex illness. She facilitates an ongoing Caregiver Support Group. She also supports staff throughout the hospital and oncology center. Himmelstein teaches stress management, meditation, breath-body-mind classes and seminars to patients, families and healthcare professionals here and at various institutions.
She is a member of the hospital's Palliative Care Committee, the Ethics Committee, the Cancer committee and the Age Wise Committee. She is also a member of the Collaborative for Palliative Care, a county-based organization that improves care of the seriously ill through education, research and advocacy. She is also a member of the Bereavement Professionals of the Tri-county Area.
As a graduate of Fordham University's School of Social Service and licensed masters of social work, Himmelstein specialized in children and families. She then participated in and received a Certificate for Post Masters Health Care Management specializing in Palliative and End of Life Care from Fordham University. Laura is also a Certified Healing Touch Practitioner, Certified Thought Field Therapy practitioner and Certified Teacher Trainer in Breath-Body-Mind curriculum.
Ji Young Park, MS
Speech language pathologist
Park is a medical speech language pathologist at White Plains Hospital's Center for Cancer Care. She focuses on communication and swallowing treatment for post-surgical/definitive external radiation therapy (XRT)/ concurrent chemoradiation therapy (CCRT) head and neck cancer (HNC) patients, vocal fold pathologies, progressive degenerative disease, traumatic brain injuries (TBI), and cerebrovascular accidents (CVA) or strokes.
Her duties include conducting and interpreting modified barium swallow studies (MBS) with the collaborating medical teams, training and managing tracheoesophageal voice prosthesis (TEP) in total laryngectomy patients with complex needs, and conducting bedside swallowing evaluations and executing individualized treatment plans for HNC patients immediately post-op.
She served as a student clinician and clinical fellow at the Center for Cancer Care before joining its staff. Before that she was a student clinician at the Family Speech Center in Astoria, Queens, Queens School District 75, Lenox Hill Senior Center, and the New York University Speech-Language-Hearing Clinic.
She received her Master of Science degree from New York University. Prior to that, she worked as a research assistant at the Stony Brook (N.Y.) Experimental Linguistics Lab and the Stony Brook Center for Multilingual and Intercultural Communication.
---
Amy Vercruysse-Jones
Speech language pathologist